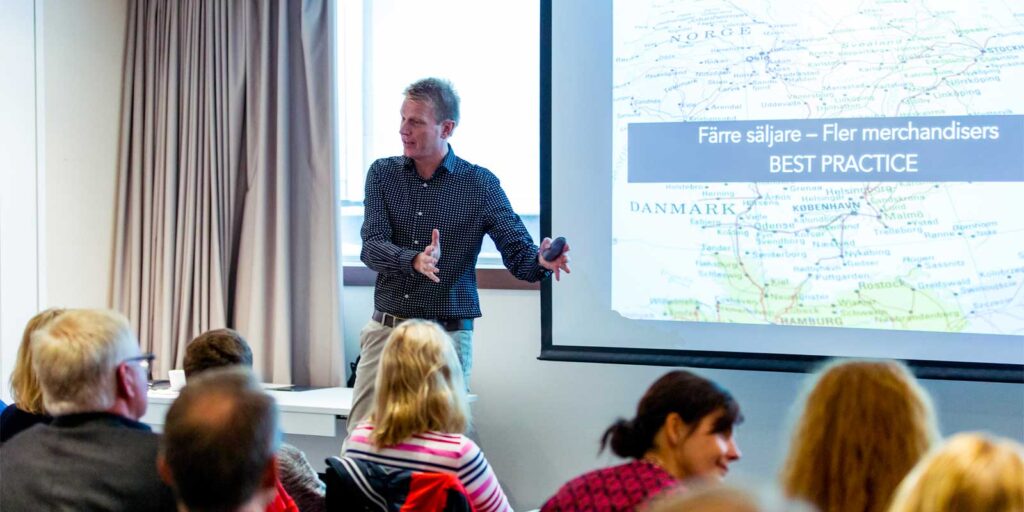 A field sales rep´s natural work environment is to be out in the district, among your customers. Out on the road. The unnatural situation the last couple of weeks has involved a great deal of work from the home office for many. A perfect opportunity to improve your opportunities for increased results and job satisfaction on your district! Be sure to use this extra time to do something concrete. You probably have several of your own to-do´s that you want to get done. Here are some concrete suggestions and tips to get started, so that you're ready when everything returns to normal. Because it will get better, and when it does, it´s important that you are prepared and have used the time well until then!
Update your customer plans
Every customer needs a customer plan. Whether it is small or large, there should be a goal, a plan for the customer. What long-term goal do you have for the customer? What short-term priorities need to be made in order for you to reach the goal for the customer? What is the overall development of the customer and what is the development in your categories? Now that you have time, be sure to update your customer plans. Don't have any? Create them now!
Optimize your visit plan
How often do you visit your customer but are not allowed to meet the purchaser? How effective are your visits on Fridays? What time of the working day do you get the most effect from your visits? Many visit plans are done the same out of old habits. Maybe it's time to challenge your plan. Write a post-it note for each customer, with city & visiting days. Sort in a cluster depending on the days of the week and the city. Create a basic planning that feels solid. Challenge your ingrained routes. The more effective your visit planning is, the more enjoyable the work will be, and the outcome increases!
Communicate on a personal level
The grocery store has become a central place during the crisis, with new challenges for both suppliers and store employees to deal with. New collaborations have been seen to solve situations, with a humble attitude. Continue down this road even after the crisis! Dare to communicate personally with your customers and buyers. Get involved in collaborations and personal relationships. Your customers and buyers want to be seen, heard & courted. More now than ever before. And hey – don't forget your colleagues. They also need personal communication now when you don't see each other in person so often.
Conduct valuable customer visits!
Those who built stronger cooperation during the crisis will continue to do good business in the future. Make sure you distinguish yourself and are one of them. Then you are guaranteed to emerge stronger from the crisis and become a winner! There is no such thing as "failed visits", you can always improve your positions from the time you step in to the store until you leave, on each and every visit. It's up to you if you're a winner.
Good luck!
Björn Salomonsson – Genero Advisors