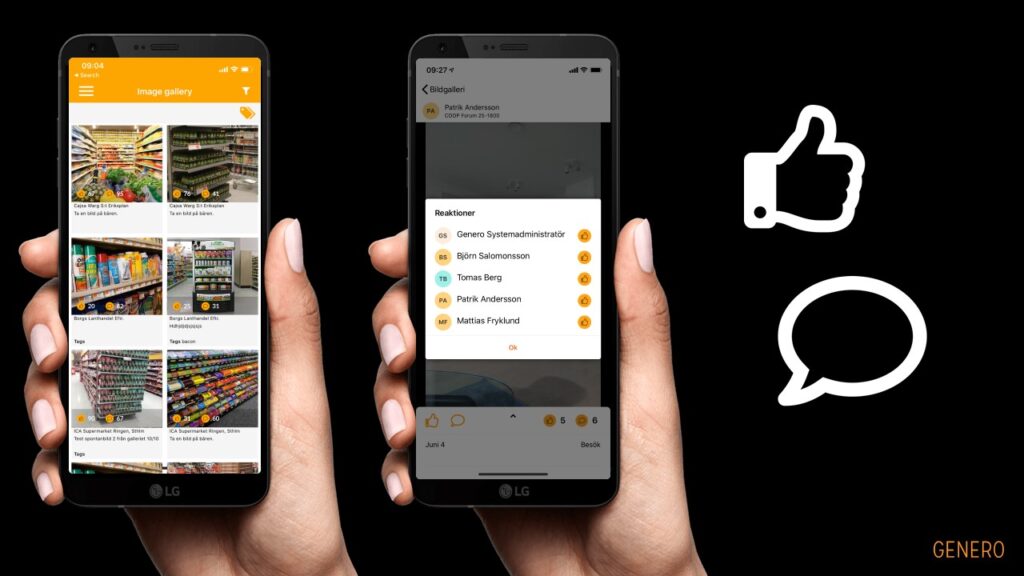 This year we have been focusing a lot on making Genero Sales more interactive, fun and engaging. We now launch reactions in our module Genero Image which means that you now can both react and comment on images that your colleges have uploaded to the image gallery!
A great way to start communicating and give positive feedback to each other directly through the app. Also a convenient way for all sales manager to show appreciation for excellent in-store efforts executed by the sales force heroes!
This new feature naturally works both in our newer Genero Sales Striker app and in Genero Sales Officer on all platforms.
You will also get notifications from Genero Sales Striker in your phone or tablet when someone reacts or comments on an image that you have uploaded. You can of course turn these notifications off, if you receive to much praise for the fantastic images you upload 😊
Are you interested in activating this new feature? Get in touch with us!