Good planning is crucial for a field sales rep. To have full insight into which customers are to be visited, what has happened historically and to get support with priorities and visit frequencies from the sales manager.
Get a full overview of your customers. Everything you need to know is in the app
Add as many customer contacts and contact details as you want, so that you can call, email or send material or confirmations to them directly from the app
See a complete history on your customers. Visits, orders and photos taken
If a customer is connected to specific price lists or campaign prices, you can also see that clearly in the app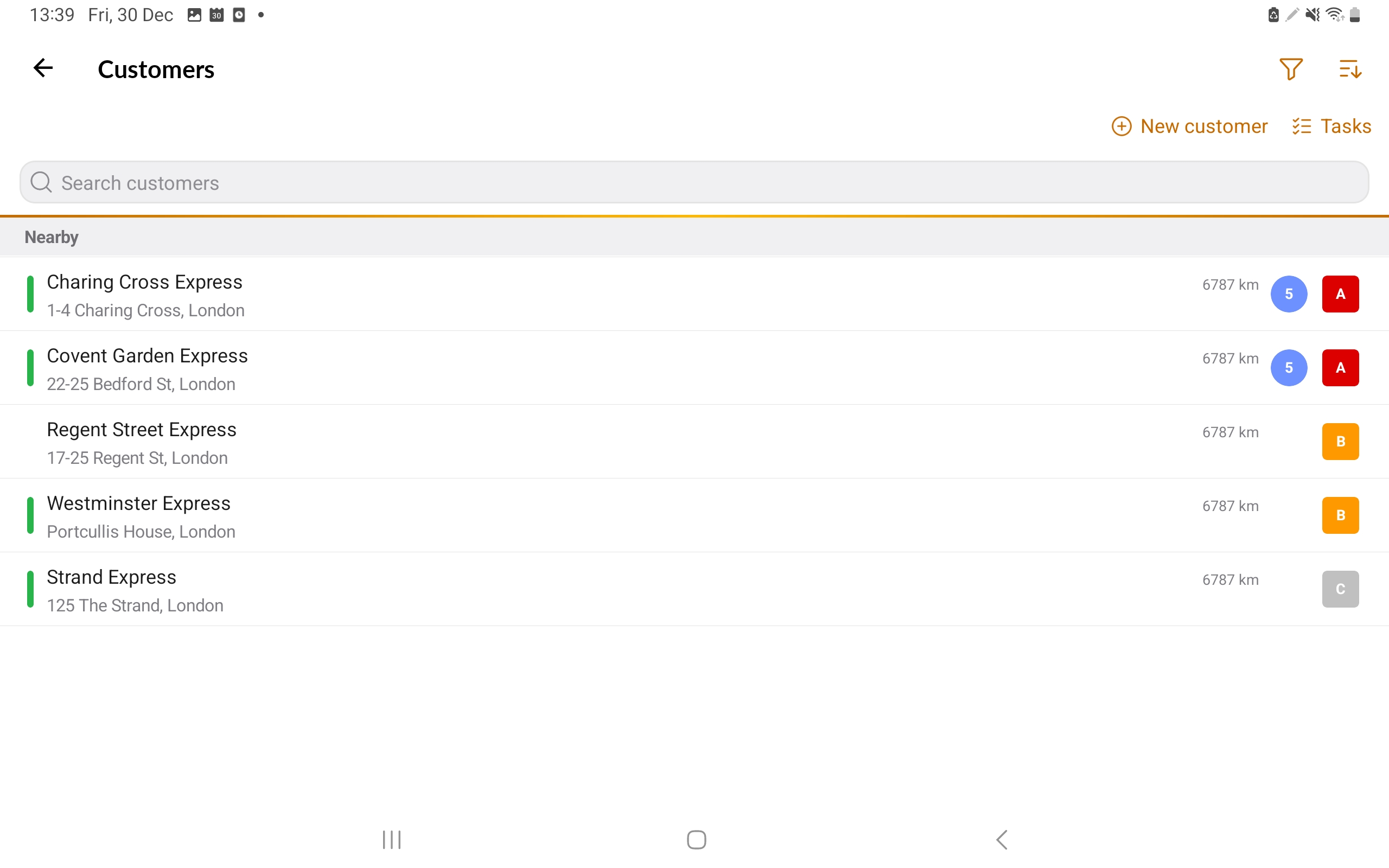 Thousands of happy users
Input your e-mail address and click below if you want us to contact you!
"*" indicates required fields