A stylish sales presentation is important and it´s simple for the sales rep to show it to their customer, directly in the app. Many of our users also appreciate the option to place an order directly from within the presentation.
Present your products and campaigns directly  in the app on the phone or tablet
Support for PDF, JPG and MP4 format
Navigate freely with help of thumbnails
Build your order while in the presentation, without having to stop presenting
E-mail the presentation to the customer, directly from the app
Find the correct presentation quickly with the help of media tags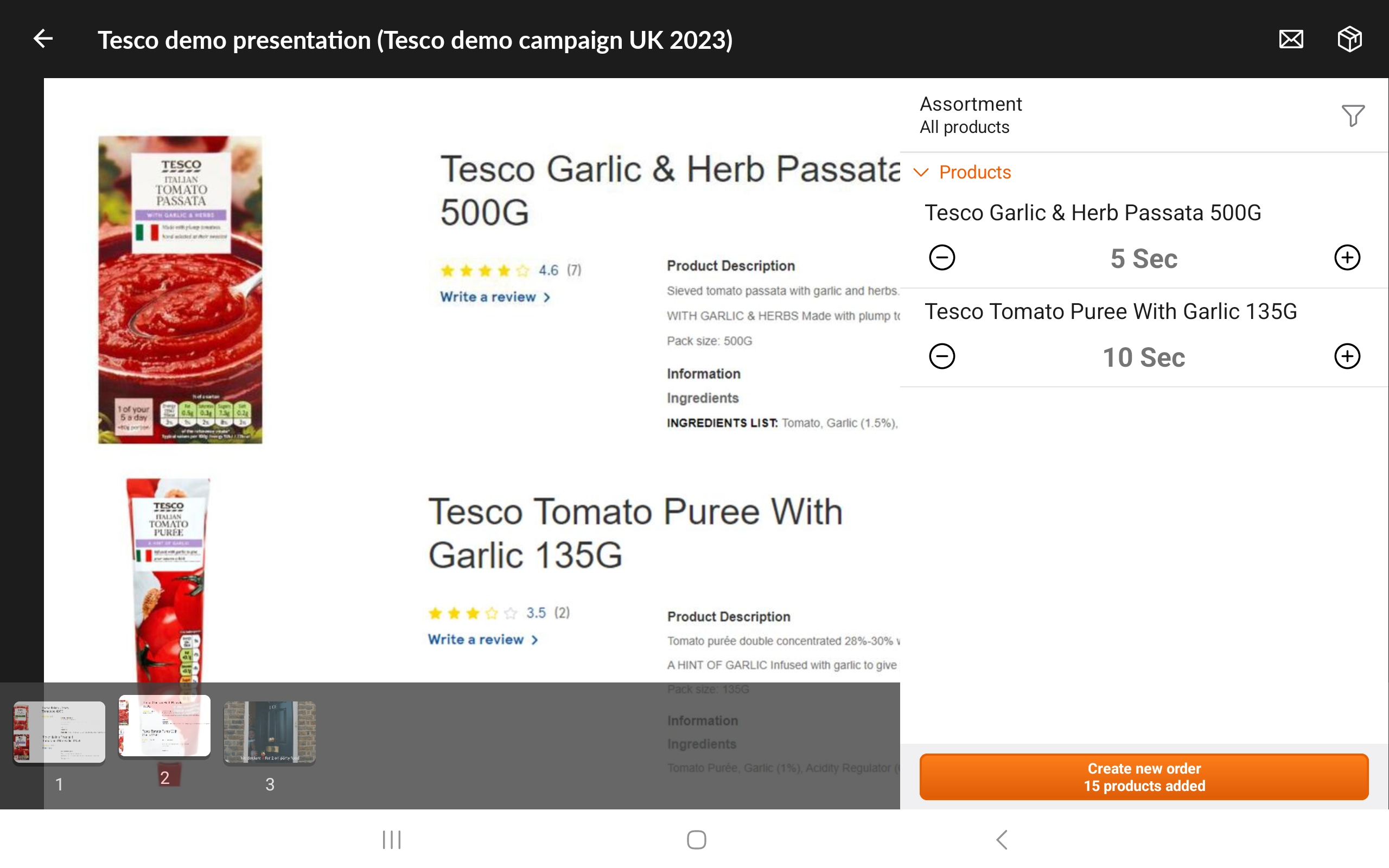 Thousands of happy users
Input your e-mail address and click below if you want us to contact you!
"*" indicates required fields