Genero Sales offers world class follow up through reports, widgets and our add-on module Genero Insight
,With Genero Insight you get the sharpest follow up on the market through extensive and dynamic reports, created in Microsoft Power BI*, available both backoffice and in the Genero Sales Striker app, all the way down on store level.
With Genero Insight it´s easy to visualize data on all levels of the sales organization and to follow all of your targets and KPI:s.
* Power BI is an interactive data visualization software product developed by Microsoft with a primary focus on business intelligence
Genero Insight for sales managers and administrators
In the Genero backoffice interface you will find a number of reports that enables you to analyze data on a broad scale. These reports track visits, sales, distribution, results vs targets and market questions. Get an overall picture or drill down to the specific details.
Reports for sales reps
Integrated in the Genero Sales Striker app that the sales reps use in the field we have created a set of different reports:
Total report – Shows the sales reps data on their sales district. Total results vs set targets. 
Store report – Data on customer level. Overview of the performance of a specific store.
Salesforce report – Shows the sales reps performance compared to their colleges and also the team targets.
Reports for suppliers/principals
If you are a company that supports principals or brands it´s possible to give them access to the supplier reports in Genero Insight. These reports are of course limited to only show the data from the specific supplier.
Reports with an external data source
You may have other data sources outside of Genero, like POS data, Nielsen data or other relevant sales figures that you want to visualize in your organization. With Genero Insight it´s possible to create custom reports from these data sources and then make them available for the sales team, integrated in the app, all the way down on store level.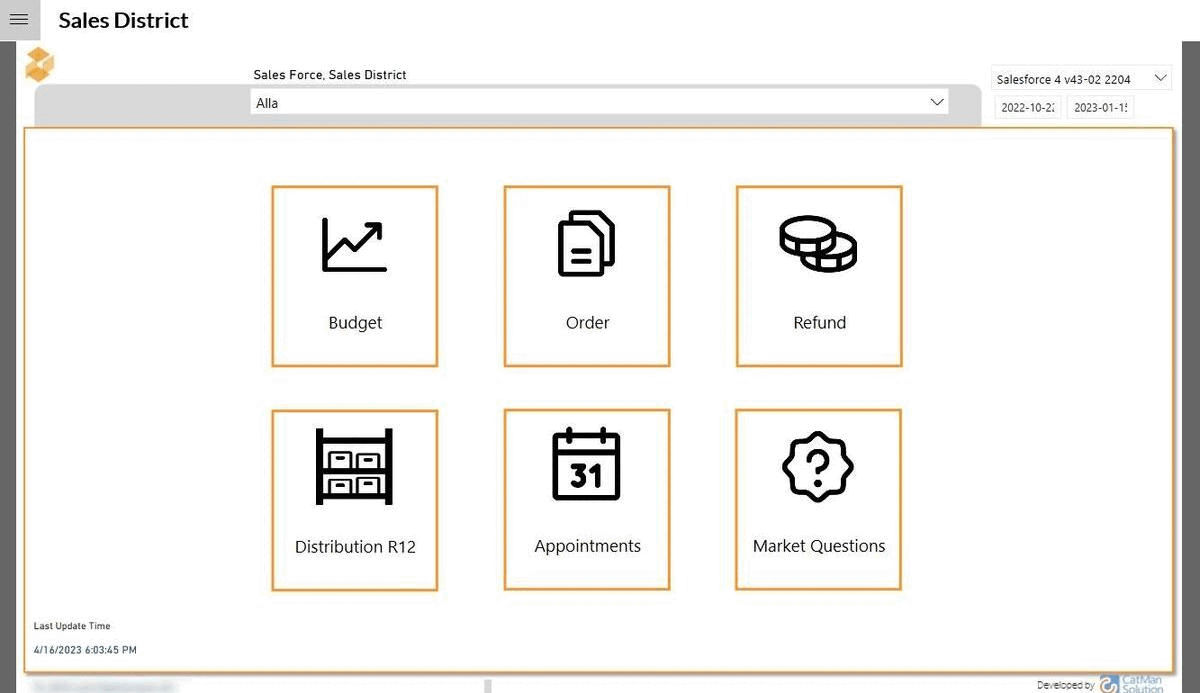 Thousands of happy users
Input your e-mail address and click below if you want us to contact you!
"*" indicates required fields