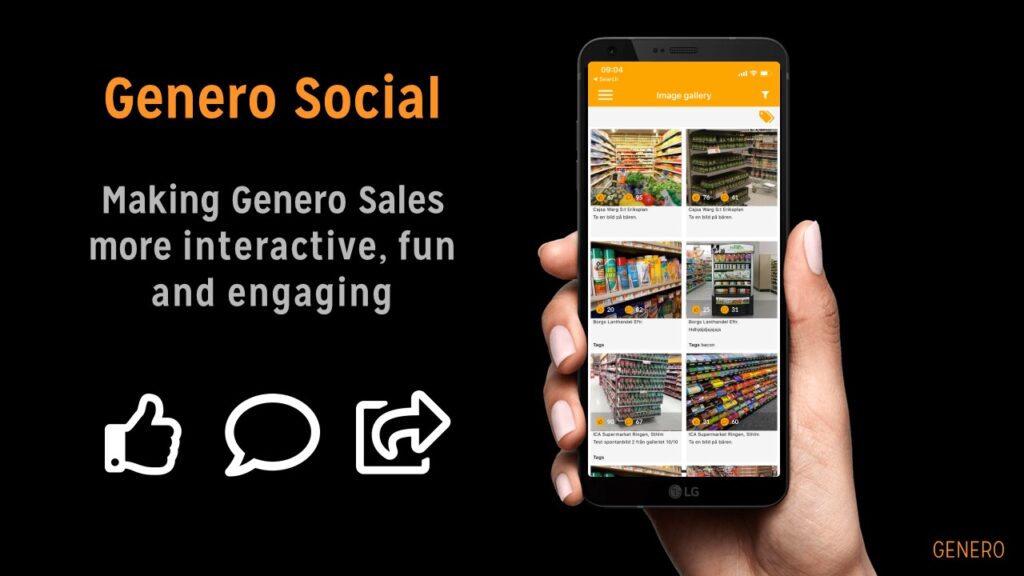 We now launch the first step of what we call Genero Social for all our customers using the newer Striker app and our add-on module Genero Image.
This first launch is reactions, which means that all users can react and like any photo taken by one of their colleges. Is of course also possible for a sales manager or administrator to react to an image in Genero Sales Officer. Upcoming releases will include more social functions such as commenting on images and also get notified about reactions and comments.
If you want to learn more about Genero Social or Genero Image, don´t hesistate to get in touch with any of our Key Account Managers
Genero Social is just the first step towards a more social and engaging Genero Sales. Future releases will also include Gamification features that we hope will engage our users even more. More information about this will follow during this year.